Deepika Singh – Poet from Margherita Assam India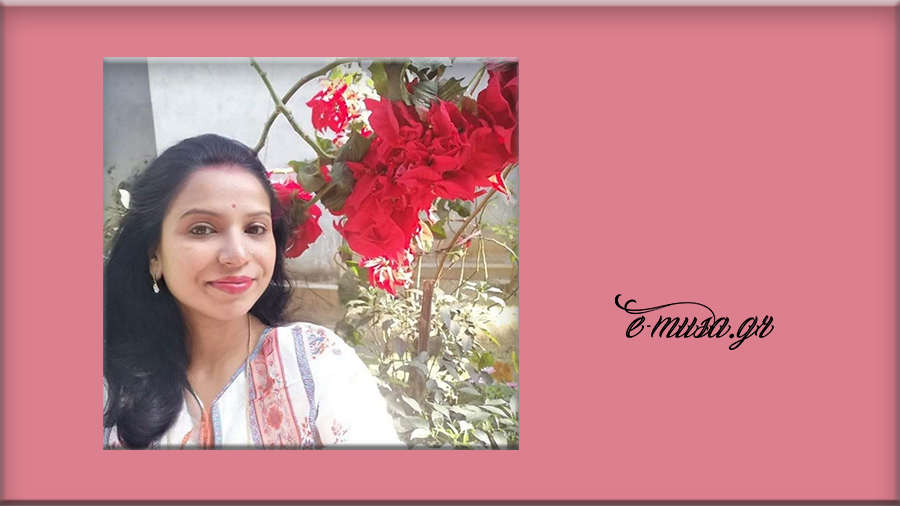 ---
 

I am patsy
I am a small molecule in this society.
Easily slip into words,
And you trap me.
To feed your hunger,
To feed your solitary.
Yes I am a big fool,
Walking on the pavement of innocence.
In this unethical jostling crowd,
I have fortified my morality.
I adore honesty.
Huh! Do you really care?
You are wandering for fair skin,
But I relish dark chocolates.
For you pure heart is out of trend,
Ultra modern, tech- savvy is your cup of tea,
I am new blood , rooted to my culture.
Modernization is in my thoughts which echoes in my actions,
Simplicity is my crown,
Which is hardly found.
Women struggle to illuminate 
You change more than the seasons.
Amidst all the anxiety and doom,
I struggled to fit myself in that shabby shanty hut.
You only saw me as lack of bling,
For you pure heart and emotion is out of trend.
But I was just a 'Thing' for you.
You used me, humilated me,
Still I swallowed the pain,
Which pierce my heart and crumbled me into thousand pieces.
Your mind is black hole laden with social evils.
You gave me scars on the mind not in the body.
Misogynist is in every nook and corner,
It's legacy of crippled male ego.
Women are being suppressed since from the ages,
They are mutilated emotionally and physically.
Let women cultivate herself.
Then only our society will harvest.
The essence of illusion life 
Like a nimbus cloud,
Some thoughts came passing by.
Life is an illusion.
Sometimes it gives us millions of signs,
Signs of rainbow happiness.
The heavy rain wash away all our worries,
And soon spring rejoice.
Seeing the azure blue sky,
We tap our feet,
We spread our wings of exhilarating joy,
Our flight of joy takes us to another world 
But as life is an illusion,
Soon happiness starts to fade.
And we entangle with our problems,
We fight, we struggle, Oh! it's killing,
We struggle to create a place in the society.
A man's life is like the weather,
Sometimes it brings cloud of sadness,
Sometimes it brings rays of happiness.
Life is something,
We have yet to discover,
Joys, sorrows everything,
That lives in our fate.
Life is an illusion,
Life is a mystery,
That we have to solve.
---
Short bio
Deepika Singh from Margherita Assam India, qualification- M.A, B.Ed, teacher by profession. Her writings reflects, her personal observations of day to day life. She believe that right words can change our society. Some of her poems also got featured in Bharata Vision, The Poet Magazine, Web Poesia, Womensweb, Atunis galaxy poetry etc.